Designed as direct replacements for the manufacturers original cartridges there are no adapter plates needed simply pull out the old the old filters and replace the new!
1 Large (outer) Filter 259 sq. ft.
Diameter: 18.25"
Length: 20 1/8"
Part Number: 25022 0203S
Product Condition: BRAND NEW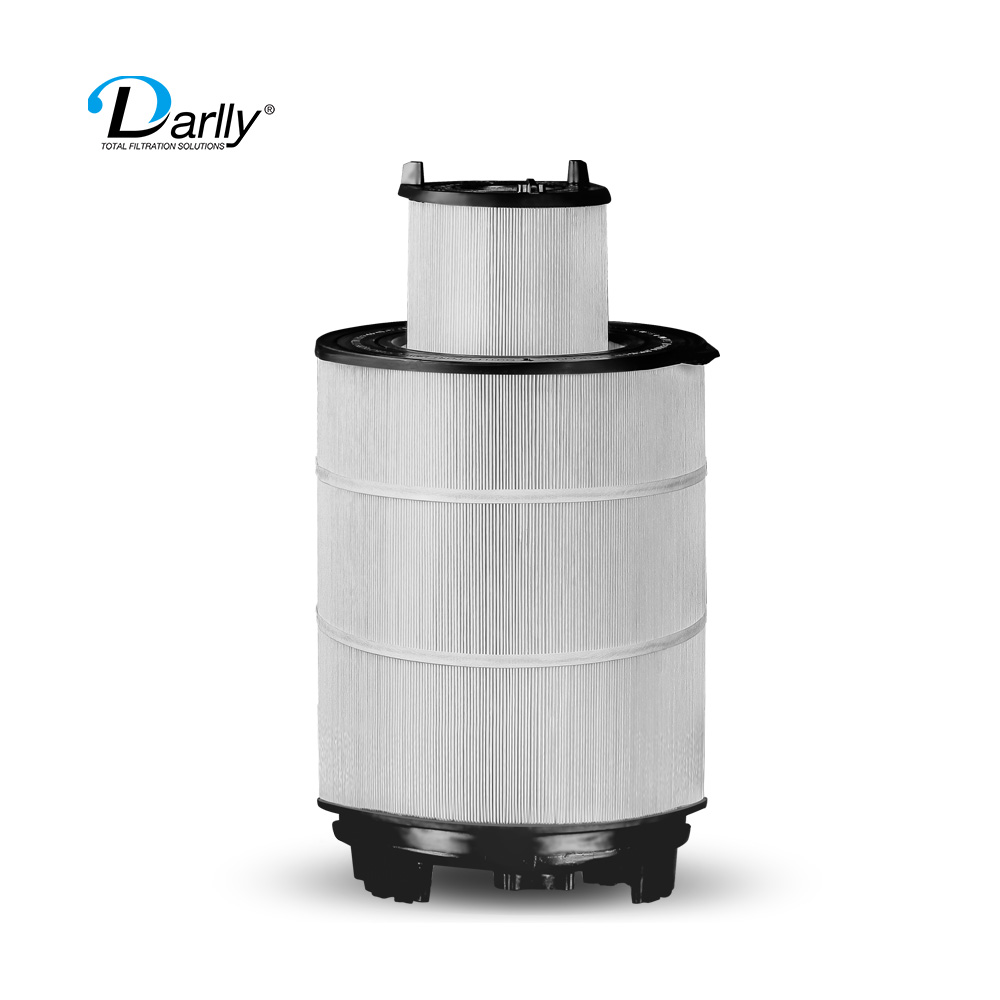 MOD:3 Replacement Specifications
Inner Cartridge _ 8-3/4" x 25-1/4"
Outer Cartridge _ 16-1/2" x 18-3/4"
Sold as a set for the S7M120 300 sq.ft. filter
Max flow: 100 GPM,Max PSI:50
Darlly manufactured the MOD:3 filters with ease in mind.
Product details
Keep your pool clean without all the hassle with this Sta Rite S8M120 Pool Filter. Things like mineral scale, oils and rust build up in filters, so make sure you have extra Sta Rite S8M120 Pool Filters on hand, so you can spend more time enjoying your pool and less time maintaining it. Sta Rite S8M120 Replacement Cartridge Filter 1 Large (outer) Filter 259 sq. ft. Diameter: 18.